NPHS Class of 1952








Our Reunion after 45 Years





Pictures Carefully Aged


by Fred Scharnikow
( What a swell party it was )












John Geisler & Audrey Heinzer Scharnikow
[ "Remember that time in Ed Maritz's car" ? ? ]
'See Archive Page'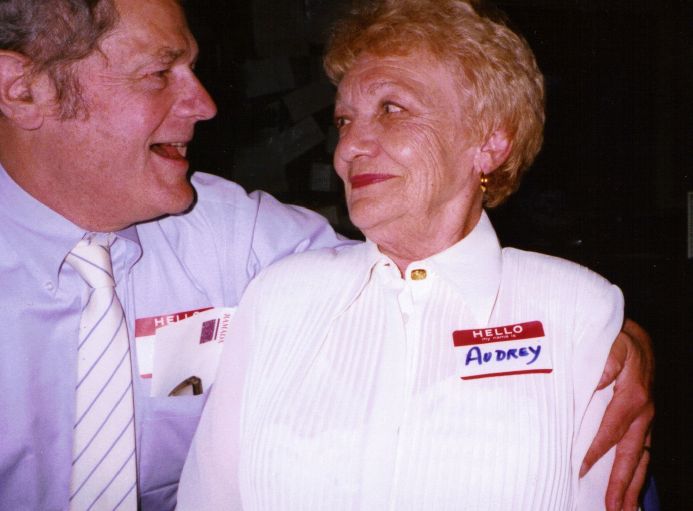 Peggy Buhot Clayton, dancing with "The Jank"
[ Frank Jankowski Johnson Esq. ]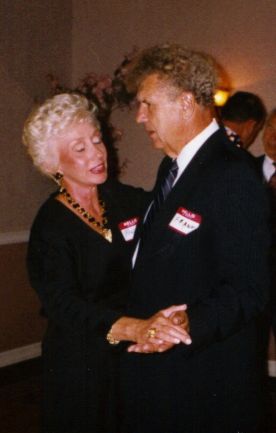 Lou Scotti, his wife Sally
Marge Baron & Beth Johnson laughing
while Tom Sweeney is looking for another drink
[ Does he really need it ???? ]

"South Plainfielder's"
Ron Stewart, Bill Haas, Marie Laera Fritz
Art Yerman, Bruna DeAngelis Barile, Phil Manzella
Joe Rea, Dom Demico
Seated, Lucy Columbus Smalley, John Baron.

"The Eastender's"
Betse Wolford Titus, Carol Sanders Richard, June Kipe Parker
John Geisler, Gail Carson Finch, Phil Claus
Peggie Buhot Clayton, Toni Hayman Sadowski.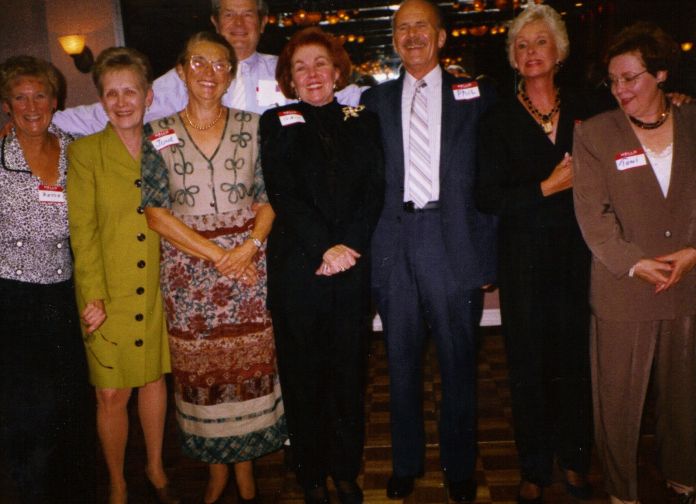 Evelyn Varner LaMaire, Bill Haas, Bruna DeAngelis Barile
Marie Laera Fritz, Unknown, Toni Hayman Sadowski
Lucy Columbus Smalley, Gail Carson Finch, Eleanor Yates Worden
John Geisler [ Behind Ellie ], Ed Maritz, Unidentified, Bob Sandel
Art Yerman, Charlie Richard, Fred Scharnikow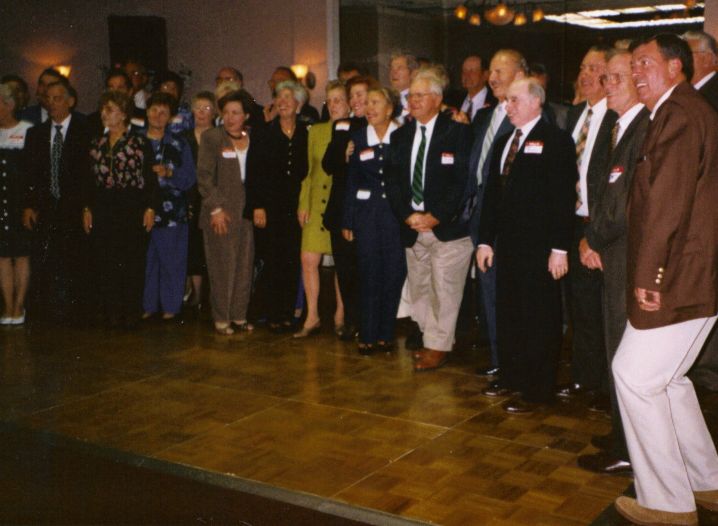 Basically the same group
but we do see, Art Thompson [ behind Peggie]
Janet King Herbert [ Between, Toni & Lucy ]
and look at, Ed Maritz [ He sees something ].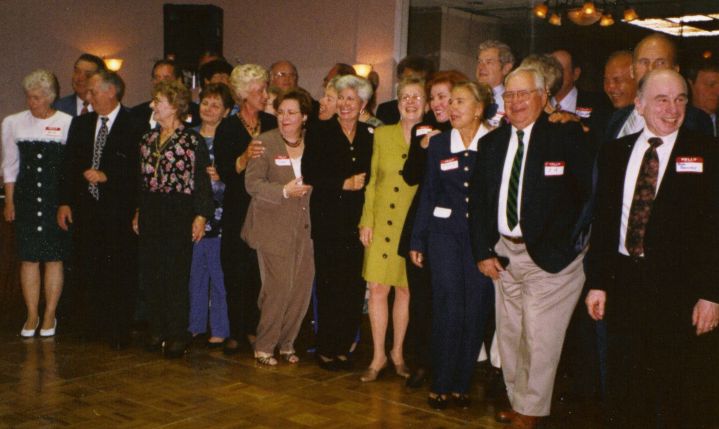 Here a few more faces appear
John Baron [ Listening to Charlie Richard far right ]
Audrey & Betse, [ both sides of Phil Claus]
Shelby & Joe Rea, [ behind, Ed Maritz ]
"What does he see that's so funny " ????

Oh My ! !
Fred Scharnikow with June Kipe Parker on his lap,
"Do you remember all of the good times we had in your barn" ? ?
John Geisler is laughing and Gail "can't believe that he said that"
Toni is looking very demure with, Peggie and Ellie behind her.

Toni is next ! ! ! and look at her "pucker-up !!!!!!!!!!!

Peggie jumps into the act and Fred is sweating now !!!!!!!!!!!!

Is Gail "swooning" or about to FAINT ??????

"Hey. watch that hand, Tiger",
Janet arrives last, but, not with the least !!!!

"Aerobics ???
Ellie, Betse, Beth "Jank" and Carol
Doing their thing.

Breakfast after a wonderful night.
L-R Bruna, Billy, Artie, Marie, Marge, John, Rose Mary, Herb ?

"Bring on Fred " !!!!!!
L-R Shelby, Toni, Carol, Gail, Janet, Peggie and Lucy.
Audrey's back is to us and Charlie got stuck with the bill !!!!!!!!!

"Tennis anyone ????
Charlie, Don & June, Lucy, Betse and John
"Our only hope for a winning season" !!!!!!